PROVIDE FIRST RESPONDERS WITH CRITICAL INFORMATION BEFORE THEY ARRIVE.
We hope they never happen, but sometimes emergencies occur.  In the event that one does, providing us with the most important and up-to-date information regarding you and your property helps us do our jobs more efficiently and maximize our efforts to protect and save life and property.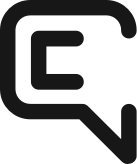 Leicester Fire Department has teamed with Buncombe County to offer Community Connect, an online, free, secure, easy to use platform to share pertinent information with first responders.  Community Connect allows you to share information regarding your property, people, needs and pets.  This information will be made available at the time of dispatch to your residence, allowing us to ensure you and everything you care about is protected to the best of our ability.
Community Connect also helps to keep our first responders safe and prepared during the COVID-19 health crisis, allowing you to #SelfReport your status.