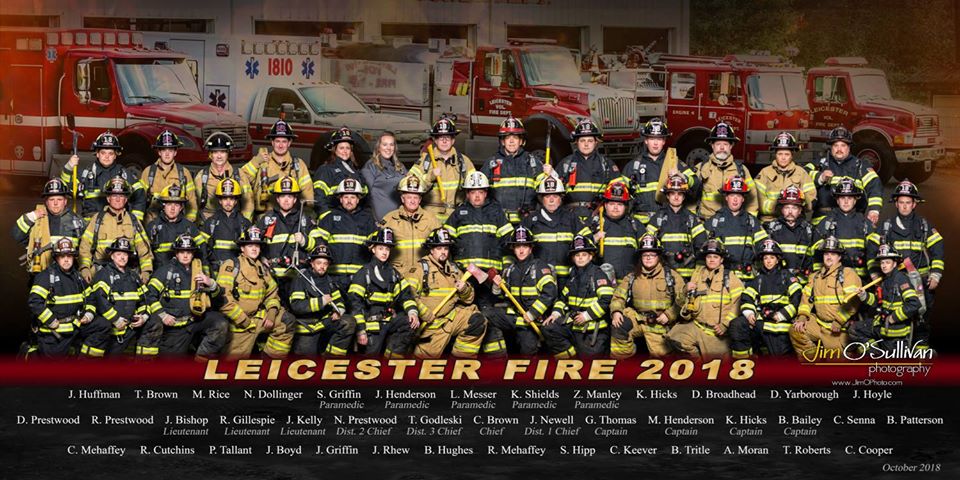 Photo Copyright © 2018 Jim O'Sullivan Photography.  Used with permission.
We are mothers, fathers, brothers, sisters. We come from all walks of life.  Some are paid members, others volunteer their time.  Some have been in this service for years, others have been serving for a short amount of time.  We are constructors, preachers, teachers, farmers, technicians, and more.
We stem from different backgrounds and experiences, but at the end of the day, we are all here for one purpose:  our community.
We are Leicester Fire Department.
Our Mission
Our mission is to save lives and property of the citizens of our community through fire protection, suppression, emergency medical services, rescue, fire prevention, and life safety programs.
Our Values
Our core values are integrity, professionalism, trust, and compassion.  We believe these principles to be the foundation for our success.